Product Quality
"At ShinJin Medics Inc we have used the Kementec Immunoreagents in our ELISA kit production for more than 15 years. We find the quality of these products outstanding and extremely useful for our assays. We highly value the cooperation with Kementec Solutions."
Jason Lee, General Manager at ShinJin Medics Inc.

"Kementec Solutions is one of our approved suppliers for reagents used in our immunoassays. The quality of the reagents has always been outstanding, and both that, as well as, close proximity and collaboration result in the fact that Kementec Solutions is one of our trusted suppliers."
Flemming Larsen, Production Manager at BioPorto Diagnostics A/S

Product performance
"In the world of the enzyme-linked immunoassays, few steps are as important as the coating, blocking and stabilization of the plate. Generally, each one of those steps are undertaken independently, which, when adding up, can easily exceed 24 hours. After the arrival of Kementec Solutions' WellChampion at our lab, that changed radically. When using WellChampion, the blocking and stabilization are all done in a single step, at room temperature, with no washes necessary. In our system, the coating itself takes only 15 minutes, the WellChampion is added followed by another 15 minutes, overall only a fraction of the 20 hours (overnight) required in most ELISA coating, blocking and stabilizing protocols. If your ELISA protocol includes pre-coating, I couldn't recommend a better product. We've utilized this reagent in over a dozen experimental ELISA projects and it didn't let us down. Based on my experience, when using this reagent in accordance to its manufacturer's recommendations, one can expect a higher signal-to-noise ratio, a high reproducibility, in addition to an exceptionally fast and long-lasting coating. The only downside is that colleagues from other laboratories might ask for it." 
Leonardo Maia Leony, Bsc., MSc., Chief Biochemist



"At Fuller Laboratories we have successfully used WellChampion from Kementec Solutions, for a number of years, in our manufacturing of ELISA plates. WellChampion has helped us to improve the workflow of our manufacturing process and highly improved the stability of our antigens coated to the plates. We also noticed many years ago that we could skip the antigen wash steps altogether by directly adding WellChampion at equal volume, which we continue to do today. At that time Kementec Solutions evaluated and recommended that process for general use. We can only recommend other manufactures to explore the positive effects of WellChampion in their manufacturing process and product performance." 
Lee Fuller, CEO at Fuller Laboratories

"We tested WellChampion in our Potato leafroll virus (PLRV) assay. WellChampion has shown good results improving stability at 43⁰C. The presence of WellChampion in conjugate helps to better preserve tests. In general we have been pleased with the product. "
Alexander Urusov, Federal Research Centre "Fundamentals of Biotechnology" RAS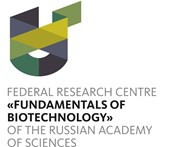 Sample Program
"Thanks to Kementec Solutions "sample program" we have been able to continuously update and improve our assays. Kementec have provided samples of buffers and stabilizers to us, and assisted with technical feedback, whenever we have needed it. This has led to improvements of our assays"
Asunción Olmo Sevilla, Technical Manager at Vitro S.A.

Collaboration
"For more than 10 years, Kem-En-Tec Nordic A/S has been an independent distribution partner for Kementec Solutions in the Nordics. By working closely together, we have successfully fulfilled academic-, as well as, industrial customers needs for Substrates, Buffers and Stabilizers for immunoassays. The Kementec Solutions team is easy to work with and always helpful when it comes to technical- and/or marketing- support."
Henrik Tind Nielsen, CCO & Co Owner at Kem-En-Tec Nordic A/S

Your voice also matters! We value all feedback, so please let us know how you feel about our products and services here: